Big Time Tax Benefits
Now is the time to take advantage and purchase the additional vehicle(s) needed for your business! 100% expensing for federal income tax purposes may be available on your next Ram Truck purchase.
Deduct up to 100% of the purchase price1 of your Ram brand vehicle in the first year.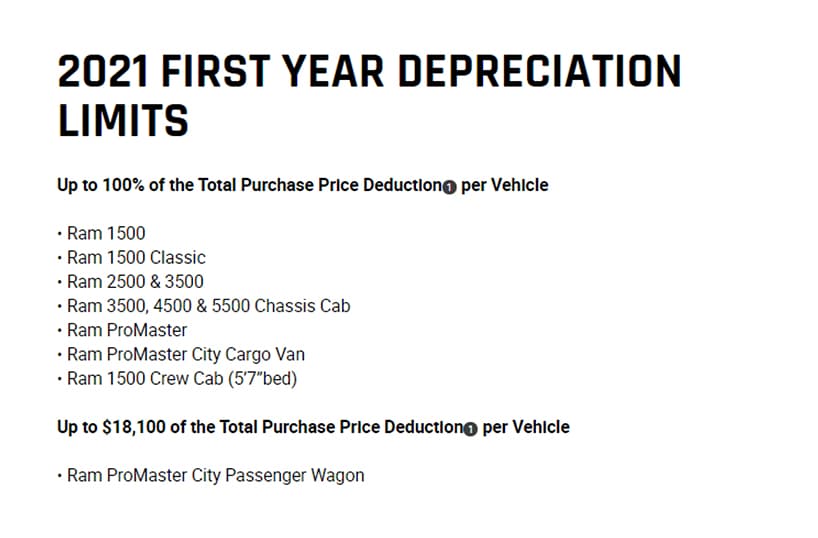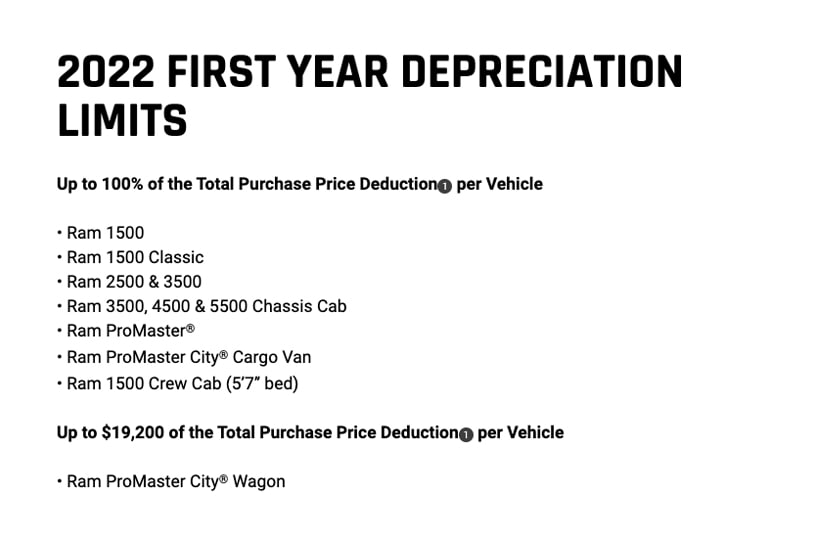 Learn More