Get Your Truck Bed Ready for the Elements with Rhino Lining Bed Liners at Country Chrysler Dodge Jeep RAM
Around the Pennsylvania area, your truck can take a beating. From sometimes harsh weather conditions that include snow, sleet, and harsh sun to transporting heavy loads of tools, supplies, and gear, the truck bed endures a lot of wear and tear. Without the proper care and maintenance, this can lead to sometimes required repairs that force you to replace the liner and spend extra when you could easily avoid it with one simple solution - Rhino Lining bed liners! Here at Country Chrysler Dodge Jeep RAM, we know that our trucks work hard for our customers, and they should also last as long as your truck does. With Rhino Lining, you can ensure that they handle the weather and work needs with ease, providing you with peace of mind and the assurance that your truck is up to any task.
What Are Rhino Linings?
They are the Number One sprayed-on truck bed liner in the world! Designed to take down the competition with ease, a Rhino Lining can withstand extreme weather conditions that range from minus 50-degrees to 240-degrees. It can also stretch up to Three times its size, which gives it the flexibility to withstand rough materials and absorb impacts. When the winter weather hits and Pennsylvania experiences ice storms and heavy snow, your Rhino Bed Liner will easily withstand anything the elements can throw at it.
What happens when you're at the worksite and some tools fall out of your bag to hit the liner? Thankfully, you'll be ready with Rhino Lining! It's designed to handle impacts, ensuring that you have a truck bed that can handle the rigors of your work life.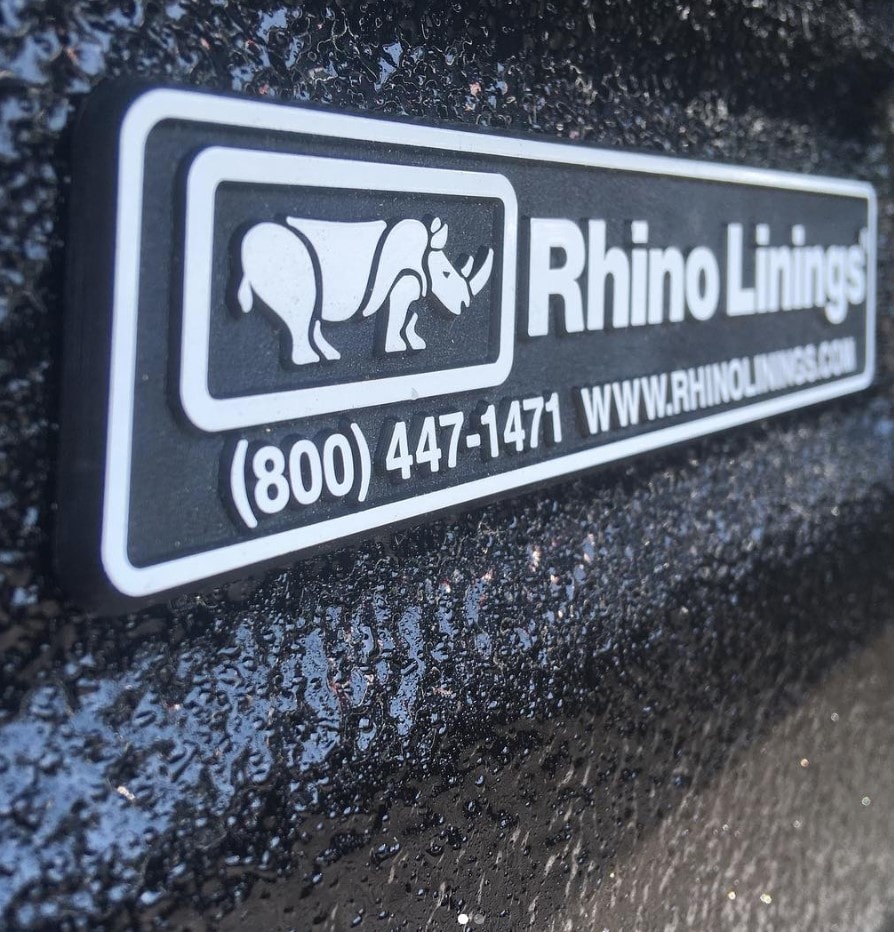 How Did Rhino Linings Start?
Rhino Linings Corporation introduced its spray-on lining solution back in 1988, more than 30 years ago! It is recognized as the global leader in spray-on truck bed liner protection, and it is meant for those truck drivers who worked hard and dealt with the worst that the weather can throw at their vehicles.
These formulas were carefully created to provide top-quality, high-performance polymers based on polyurethane, polyuria, and epoxy formulations. These protective coatings provide help to industrial, commercial, and retail applications, including drivers who just want an extra bit of protection for their commute.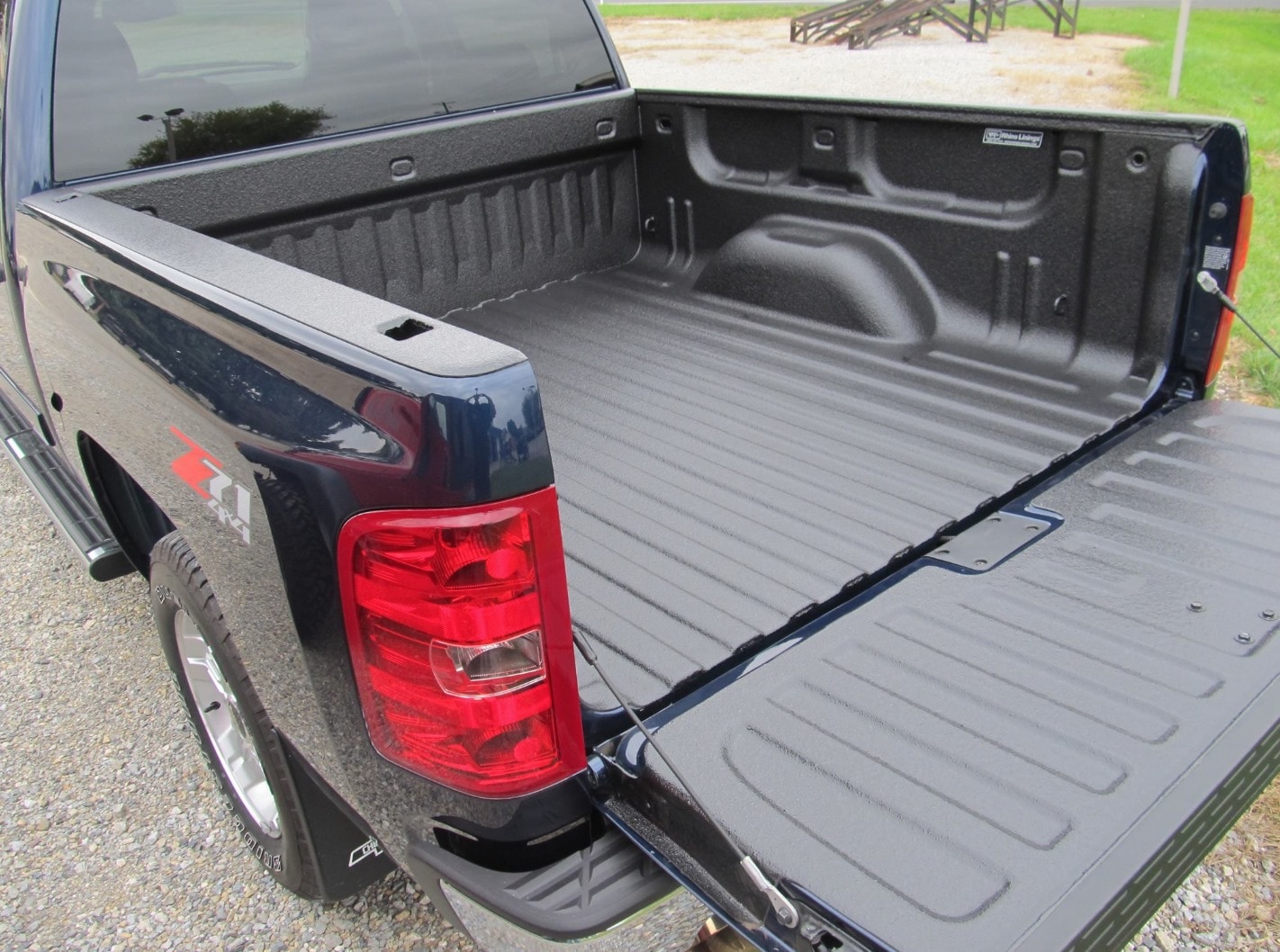 Where Can You Go to Get Rhino Liner Bed Linings?
Right here at Country Chrysler Dodge Jeep RAM! We're your local Oxford, PA dealership with certified technicians who are happy to apply a Rhino Lining to your RAM truck, or any other truck that you might want this excellent protection on! We don't just provide service for your current vehicle, though - we're also happy to apply this protection as an add-on when you purchase a new truck through our dealership. Just ask us to install a Rhino Liner on your new purchase, and we'll take care of it right in house, ensuring that you're ready for the road once you leave our dealership.
What Other Benefits Do Rhino Liners Offer?
There's a lot to take advantage of with Rhino Lining, especially when you aren't just looking for a truck that gets you from point A to point B. As we stated above, these spray-on applications are great for truck beds, but they're also ideal for a variety of different types of vehicles, including marine coatings and trailer floor coatings. If you're a boat enthusiast who likes to get out on the open water as much as possible, you probably notice the condition of your boat after too much exposure to water. A Rhino Liner ensures that you're ready for the wear and tear it has to endure, making sure that you can boat without worry for a long time. Rhino Lining is also ideal for the floors of your trailer, easily handling the transportation of supplies, livestock, and other items that can put your trailer through a lot of wear. With this spray-on application, you'll enjoy peace of mind as you drive back and forth with your trailer. You're ready for anything with Rhino Lining bed liners!
When applying this application, you can rest easy with the knowledge that our service employees are directly trained by certified Rhino Linings technicians. They know exactly what it takes to provide an even coat, and they will make sure that the service is completed to your satisfaction and with your preferences taken into consideration. We want to make sure that you're prepared for any situation, whether you're dealing with commercial, industrial, and even military hauling.
Rhino Liners aren't just meant to handle the harshest conditions that the workplace and the weather have to offer. They are designed to prevent corrosion while also providing excellent abrasion, impact, and chemical resistance. Corrosion is typically presented as rust in most vehicles, which can be particularly nasty in areas that have to work through the salt left behind during winter. Rust can wear down the exterior of your vehicle, eating away at the framework and leaving holes behind. Rhino Linings are meant to prevent these from occurring, keeping your truck or other vehicle looking fresh and ready for the next winter.
All Rhino Linings come with a Nationwide Limited Lifetime Warranty, so if anything were to go wrong or stop working properly to give you protection, you can reach out to the company, and they can assist you!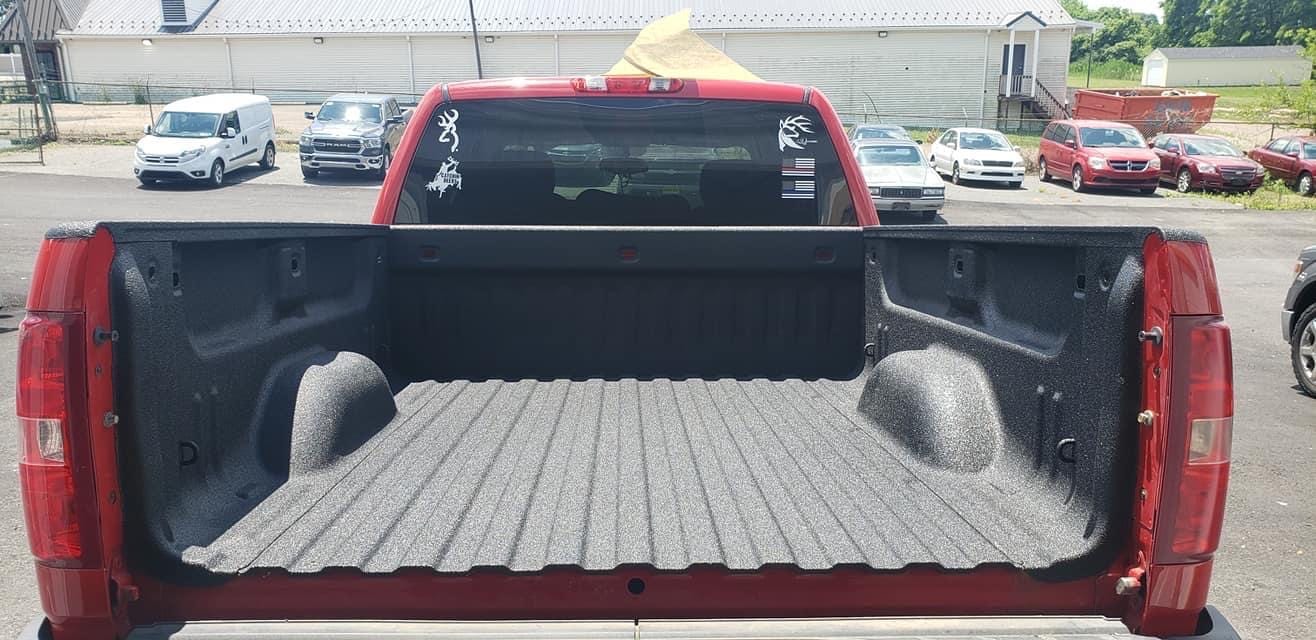 Why Does Country Chrysler Dodge Jeep RAM Offer Rhino Linings?
Here at our Oxford dealership, we understand the importance of being ready for any situation that might come your way. We're the newest business in the Oxford, PA area, and we're a convenient drive for both Delaware and Maryland drivers. Our goal is to be readily available for our Northern drivers to be prepared for the winters, but we're also happy to assist those from our surrounding areas who need a truck that is ready for tough worksites. There are many applications available that work for the Rhino Linings truck bed liners, and we want to make sure that you get a solution that provides you with all you need!
Having this service extend to many other areas, including commercial, marine, military, and industrial ensures that a wide variety of customers can drive with confidence, knowing that they are protected wherever they go.
What Other Benefits Does Country Chrysler Dodge Jeep RAM Offer?
We're a fully-equipped dealership that extends past just offering Rhino Linings for service customers. You can explore our new and used inventories to find a car, SUV, truck, or minivan that suits your lifestyle. Our finance team is happy to help work out a monthly payment plan through a loan or lease, and our service team is fully qualified to provide state of the art diagnostic, maintenance, and repair work to keep your vehicle running smoothly. We help you from start to finish, and we also provide the Rhino Linings coverage as an added layer of protection.
if you're looking for more customization for your vehicle, we also offer window tinting! We want your vehicle to look good, too! We work on a range of vehicles, from two-door cars to full-size SUVs, and they offer many benefits like:
Better Privacy and Security
Can Help with Solar Heat Rejection
Blocks Harmful UV Rays
Can Keep Car Upholstery from Fading
Tint Varies from 5% to 35%, Whichever You Prefer!
Ready to have the ultimate protection for your truck bed? Give us a call today to schedule service and have a Rhino Lining bed liner applied today to keep you safe from the worksite and weather conditions!
Hours
Monday

09:00AM - 09:00PM

Tuesday

09:00AM - 09:00PM

Wednesday

09:00AM - 09:00PM

Thursday

09:00AM - 09:00PM

Friday

09:00AM - 09:00PM

Saturday

09:00AM - 05:00PM

Sunday

Closed